About Us
As a member of EMEI Groupp, Linquan Industry has been focusing on international marketing of high quality flow control refractorymaterials for more than 10 years. EMEI GROUP was establised in year 1983, covering production area over 200,000 squaremeter, asset 460 million. Annual sales revenue reach 600 million by year 2012.
Inyear 2007, EMEI GROUP set independent export subsidiary JINAN LINQUAN IMPORTAND EXPORT CO., LTD, focusing on exporting and international marketing.
After10 years' marketing analysis and business development, Linquan Industry succsessfullylead EMEI to international market. Among one of the largest production base for slide gate refractories in China, we keepfocusing on research, production,development, and marketing for Ladle slidegate plate, Ladle nozzles, Well blocks, Purging plugs, Nozzle stuffing sand,Refractory castables, Slide gate Mechanisms etc, having provided high qualityproductsand services to nearly 70 top hundred global steel enterprises.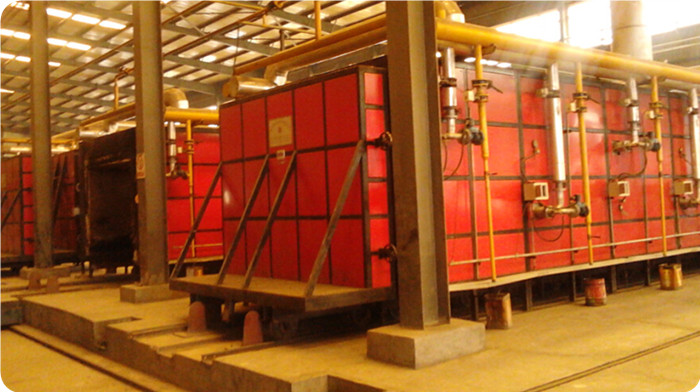 Our Equipment Setup:
Frictionbrick press 400t 1 units
Frictionbrick press 500t 2 sets
Frictionbrick press 630t 5 sets
Frictionbrick press 1000t 4 sets
Vacuumcomposite PRESS 1000t 3 sets
Hydraulicpress 630t 2 sets
Wetgrinding machine 8 sets
Themixing machine 4sets
Tunnelkiln 8 sets; Shuttle kiln 3 sets
AdvancedNitriding furnace 2 sets
Mixerfor unshaped refractories 10 sets
Vibrationmolding 8 sets
Our Culture:
1.seriousness The people we need are not smart people but serious and responsible ones. Pleasetry your best as long as you choose. Your seriousness makes your future different!
2.Target
We need to have a goal, let us know what you need, we will be with you to set goals and achieve them together.
3.Initiative
Whether it is to communicate or do business, You need to ask yourself how many times you have taken the initiative today?
4.Learning
Learning lies in whether you sum up. Learning endlessly, so that you will feel excellent!
5.Team spirit
The importance of team spirit lies in sharing your achievements and your happiness with your teammates .
To affect your teammates with optimism, and open heartsto communicate with them!